After 11 weeks in some sort of a cast on my right foot, I am finally free. Free!
What a relief… But now the work begins. I got the okay to not sue my air cast any longer on Monday and yesterday I jumped right into PT. I'm done with laying and sitting around and ready to be outdoors walking and enjoying Mother Nature.
Right before I fell, I had been walking 3 – 4 days a week, mostly on the trails at Parker River National Wildlife Refuge, and I am itching to get back on those trails.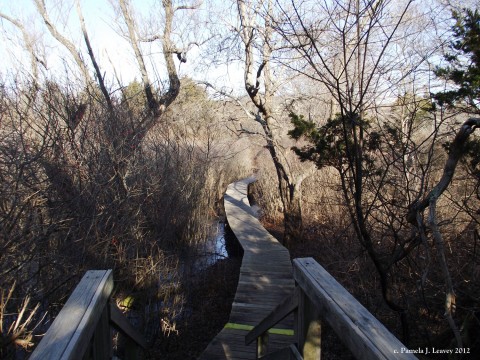 Years ago I walked 4 – 5 days week, when my daughter was young and it was so healing for me: body, mind and soul. I was just starting to feel the endorphins kick in after about 3 – 4 weeks of walking when I fell.
My physical therapist asked what my goals were yesterday and I told her walking. As we talked more, I explained to her that I have a dream in the back of my mind that I would like to see come to fruition in the next couple of years and that is to walk The Camino.
I explained that I had recently watched The Way, and it renewed my desire to make the trek:
One day at a time for now… slowly, steadily building up strength, flexibility, balance and agility. Walking The Camino is no walk in the park, it is in fact a pilgrimage or spiritual adventure, depending on your religious views or lack there of.
I can honestly say now that I am starting to build up my strength again, the past 11 weeks were truly a very difficult time in my life. I am grateful to have had a really good orthopedic doctor who immediately recognized my injury as a Lisfranc sprain. it's a complicated injury, that will takes weeks of PT to finish my recovery.
And then… Well, there's trails at Parker River, Maudslay and elsewhere where I can make a type of daily pilgrimage to feed my body, mind and soul with the healing, loving nature of the Mother.
And so… the Mid-Life Crisis Adventure continues…
(Photo: Hellcat Swamp Trail ~ c. Pamela J. Leavey 2012)
Related posts: