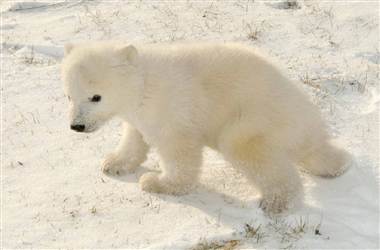 Oh my goodness what a gift this baby polar bear is!
Born at the Toronto Zoo, the staff has "nurtured him carefully from just a pound a half in weight to his current healthy 37 pound-plus."
They gave him plenty of tender loving care until, at 90 days, he began to walk.

But one thing they didn't give him was a name. They're throwing that to the public, in the form of a contest that will be open until March 16. The winning moniker will be announced March 31.

Learn more about the polar bear cub here, and learn how you can enter the naming contest here.
You gotta just smile to see this little bear! He's pure inspiration…