A few weeks ago I joined the ranks of the unemployed and took to walking 3 – 5 days a week with a dear friend, to clear my head and get grounded. There's nothing better for freeing your mind than a brisk walk in the cool winter air.
Most of my walks were spent exploring the many trails and pathways at the Parker River National Wildlife Refuge. The Hellcat Swamps trails have become a favorite, from the observation tower on the Parker River side to the 50 foot dune on the ocean side.
My hikes abruptly stopped on January 8, after a fall in my driveway left me with abrasions, bruises and a badly sprained foot. The following day I ended up with a cast on my right foot which needless to say has kept me from the hikes and trails. The cast is scheduled to come off on January 23 and I am hoping to get the okay from the doctor to start hiking again.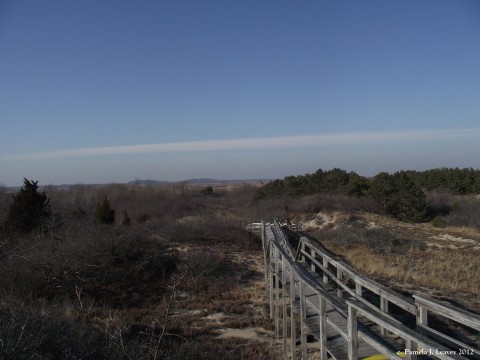 The photo above is from the observation deck atop the 50 foot dune mentioned above. Continue reading →