John Trudell, Santee Sioux, passed away this morning. He was 69. I have been a long time fan of John Trudell's written and spoken word, as well as an admirer of the work he has done as an activist. I had the pleasure of meeting John a few times while living in Los Angeles and seeing him perform with his band, Bad Dog. I was deeply saddened to learn a few days ago that John had cancer and his time was limited here on our planet, the planet he advocated for in so many ways.
I am a better person for knowing John Trudell. He was a great man, a peaceful warrior, a stellar human being. His words will be with us forever…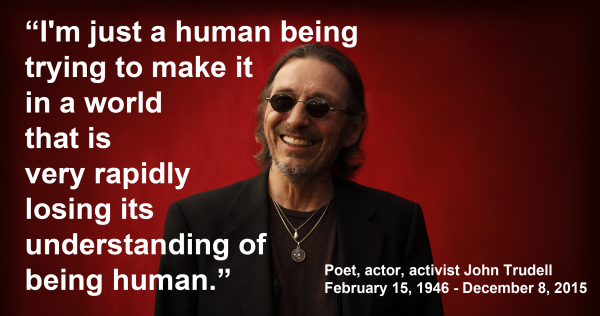 More in the news here…
Prayers for John's family and all his relations… Mitakuye Owasin.