Directive by Robert Frost [1874-1963]
Back out of all this now too much for us,
Back in a time made simple by the loss
Of detail, burned, dissolved, and broken off
Like graveyard marble sculpture in the weather,
There is a house that is no more a house
Upon a farm that is no more a farm
And in a town that is no more a town.
The road there, if you'll let a guide direct you
Who only has at heart your getting lost …
… And if you're lost enough to find yourself
By now, pull in your ladder road behind you
And put a sign up CLOSED to all but me …
… I have kept hidden in the instep arch
Of an old cedar at the waterside
A broken drinking goblet like the Grail
Under a spell so the wrong ones can't find it,
So can't get saved, as Saint Mark says they mustn't.
(I stole the goblet from the children's playhouse.)
Here are your waters and your watering place.
Drink and be whole again beyond confusion.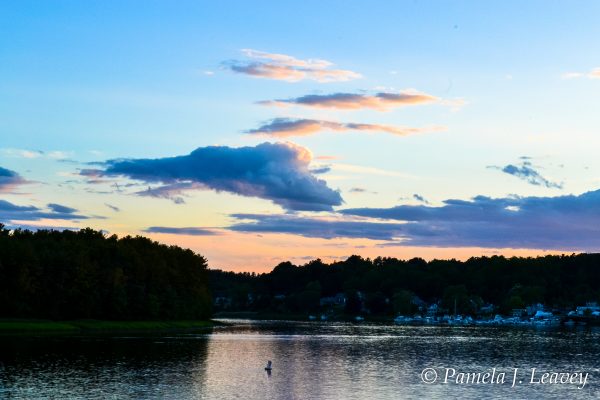 Robert Frost had a summer home on the Merrimack River in Amesbury, Massachusetts, not far from where this photograph was taken at Lowell's Boat Shop.