Never get so caught up in the noise around you, that you might forget that there are also moments like these when in the still you see the reflection of light and color and you are lifted up, if only for a moment, to the glory and the grace of beauty in its purest form.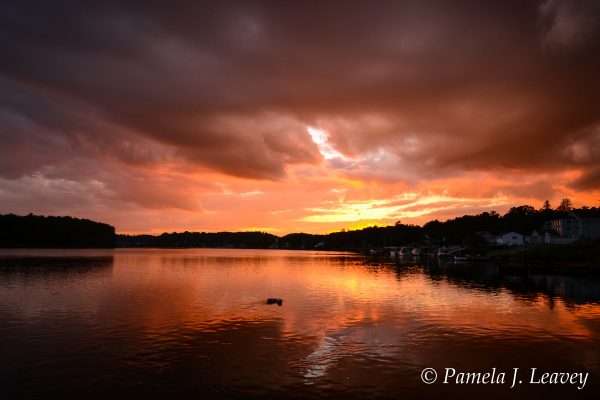 Even when things appear to be dark, there is still light behind that darkness. Let that light in. Seek that light. Let the very thought of it envelope you and protect your psyche, now and always.
Namaste… Pamela
Photo: Sunset on the Merrimack River in Amesbury, Massachusetts at Lowell's Boat Shop.