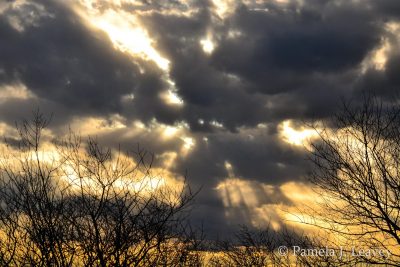 Ode to Cappy
Another soul slipped through the crack today.
Gone, gone, gone
From this river, he will be,
Never again to trawl the sea.
Last summer he pulled in his last net,
He hauled up his last catch,
And he shucked his last scallop shell.
He never threw the little ones back.
Cappy caught the last fishing boat today, ending the pain
But I suspect if you asked him where he was going
He'd have said,
I'm going straight to hell, cracking a toothless smile.
I remember the last time I saw him
That smile stretched as wide as the sea
Acting like an eccentric fisherman
However, that might be.
Cappy had a soft spot, much like a tender, tiny scallop
The ones he never threw back,
Those were the most precious
He would crow, and of course he would know.
We saw an angel in the clouds today
Not long after Cappy's name came up in conversation
He's still hanging on to the life raft you said
Not ready to be set free.
Cappy was of the river and the sea
And they were too, of Cappy
He knew every river inlet intimately
He lived to roam the sea.
I took a picture of that angel cloud
I didn't know why when.
Not long after I dropped you off, the word came
Light a candle for Tommy, he has passed.
Some folks will say
This river will never be the same without Cappy
I cannot help
But agree.
Poet's note: This piece was written March 9, 2017 to an old friend who passed quietly away from cancer. Studying a variety of poetic forms in graduate poetry workshop at Salem State University, elegies are one of the many poetic forms we've read and some have written for class. I'm working on a series of 8 – 10 poems for my final in my class, as this piece isn't to be focused in that collection, I wanted to share it here on my blog. I do have another elegy that I do plan to include in my final collection.